Get a Party Hard Driver to drive you home!


Win Free Vouchers!!

Owner: Rajiv Ramchandani and Madan Chabria
Area: Colaba to Tardeo
Description: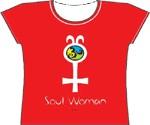 Tantra, the T-shirt shop, offers unmatchable quality T-shirts in different types like from round neck to Polos to full sleeves to winter fleece. Tantra sells "India" with various prints on T-shirt. Smart, casual, cotton T-shirt are displayed on the streets of Colaba. Famous destination stop among foriengn tourists.

Today, there are six Tantra variations — including Woman, Teeny Weenies, Polo and Fleece — and two brand extensions, Barking Dog (a wacky, alternative T-shirt brand) and Line Maro T-shirts.
Address: 49 Colaba Causeway, Colaba, Mumbai

Contact Nos: 2202-0614

Category: For the family

Style: Western

Timing:

Credit Card: All major

Spend Details: Rs 150 and above

Accessories:

Parking: Self parking


What we thought of it: