Get a Party Hard Driver to drive you home!


Win Free Vouchers!!


| | |
| --- | --- |
| | |

Owner: Varsha Bhawnani
Area: Bandra to Vileparle
Description: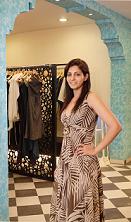 Vinegar is an idea born out of the need for well-designed contemporary clothing for the cosmopolitan Indian woman. It believes that every woman has the right to feel beautiful and in lieu to this, Vinegar also houses the expertise and a keen eye for complete wardrobe makeovers that range from styling, beauty and fitness to their clients within the fragrant calm of the store making one looking and feel good.

Vinegar retails three collections – Bazaar, Silver and Gold

Bazaar – Bring out the sangria and the super-size shades, so what if the beach is only in your thoughts? The urban hippie shops at designer boutiques and flea markets with equal panache. The only dress code she follows is the one she sets for herself. Mix and match and try something new.

Silver – The chic fashionista knows her style, but loves to experiment. She juggles family time, conferences and parties without breaking a sweat and knows how to have a great time. She makes heads turn without screaming for attention. Take a classic style and give it a quirky twist – beauty is in the details.

Gold – Lights, camera and razzle dazzle! The diva walks the red carpet in style. She's a showstopper and loves the flash of countless cameras. Whatever the season, she's always in. Slap on the bling, slip on the stilettos. Watch out, paparazzi!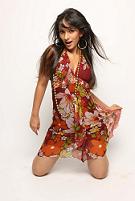 Vinegar is an experience that will make you see yourself differently. It's a gentle nudge to give the woman in you time and space. It's a window for self-expression, whether you want to feel like a superstar or simply look your best. Every woman is beautiful and a little help from our style consultants will definitely bring out the best in you. Style is a reflection of your personality, not a victim of your body type. Short and Sweet, Hot and Sexy or Pleasantly Plump, brand Vinegar is a perfect fit.

Pick a day of the week and there's a Vinegar outfit to go with it. Wear your attitude and there's something that will fit it too. Vinegar is for the woman you are, and the woman you want to be.


Address: Ground floor, Mount Apartment, Saint John Baptist rd., Bandra West, Mumbai – 400 050.

Contact Nos: 022 26459927

Category: Women's Wear

Style: Western

Timing:

Credit Card: All major

Spend Details: Rs 1800 and above

Accessories:

Parking: Available


What we thought of it: