Get a Party Hard Driver to drive you home!


Win Free Vouchers!!


| | |
| --- | --- |
| | |

Over the years jazz has influenced and spawned many other forms of music and a great number of musicians. There is something about playing Jazz that attracts musicians to its fold. Some say it's the freedom of improvisation while others claim it's the most expressive form of music, still others opine that it's the respect given to Jazz Musicians by people who understand their music. Jazz has produced artists like Ella Fitzgerald, Chick Corea, John Coltrane…the list is endless.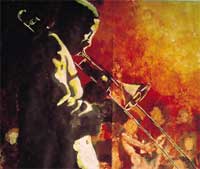 Jazz was born sometime around 1895 in New Orleans. It combined elements of Ragtime, marching band music and Blues. What differentiated Jazz from these earlier styles was the widespread use of improvisation, often by more than one player at a time. Jazz represented a break from Western musical traditions, where the composer wrote a piece of music on paper and the musicians then tried their best to play exactly what was in the score.

In Jazz, the song is often just a starting point or frame of reference for the musicians to improvise around. The song might have been a popular ditty or blues that they didn't compose, but by the time they were finished with it they had composed a new piece that often bore little resemblance to the original song. Many of these virtuoso musicians were not good notation readers and some could not read music at all, nevertheless their playing thrilled audiences and the spontaneous music they created captured a joy and sense of adventure that was an exciting and radical departure from the music of that time.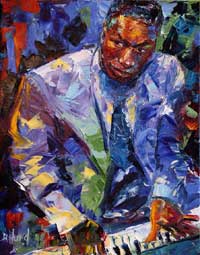 Jazz music has been playing out loud in Bombay for a long time. Places like Not Just Jazz By The Bay, Tres Botas, Starters & More and Soul Fry play host to regular Jazz gigs which feature city based Jazz musicians like Jazzy Joe & the Jazz Junkies, Bombay Black and Louie Banks. In addition to this Jazz India has been annually organizing the International Jazz Yatra Festivals since 1978. The song still remains the same but Jazz is just about surviving.

Bombay Black's Guitarist Naresh Kamath says "Jazz is not quite big now. There used to be more gigs previously. More artists would come from abroad and play at jazz yatra. More people were involved before. People are still into it but I don't see many young people into jazz."

Jazz By The Bay would host Jazz gigs from Wednesday to Saturday but the younger generation's ignorance towards Jazz forced the place to change its name to Not Just Jazz By The Bay and add other forms of music to its live nights to keep the crowds coming in. Joe, The manager at NJJBTB says "We host 2 to 3 Jazz gigs a month. The rest are pop and rock shows. The younger generation with spending power prefers hip-hop and rock."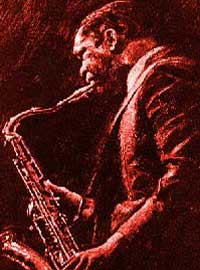 But the beat still goes on. In spite of everything Bombay can still boast of a Jazz scene and there are still some takers. Like Naresh puts it " If you like it…you like it!"

Bombay's cultural scene is vibrant and happening because of the different ideologies and mediums it encompasses. The city's Jazz scene is one aspect of the city's cultural map and boy, are we are glad to have it. Hit it!


---