Get a Party Hard Driver to drive you home!


Win Free Vouchers!!


| | |
| --- | --- |
| | |

Author: Rohit Bhatia
Source: Lonely Planet, www.baliguide.com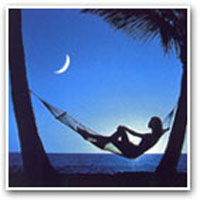 Bali is so picturesque that you could be fooled into thinking it was a painted backdrop. Rice paddies trip down hillsides like giant steps, volcanoes soar through the clouds, the forests are lush and tropical, and the beaches are lapped by the warm waters of the Indian Ocean. Bali is one of the 13,000 Islands making up the Republic of Indonesia and is located 8-9 degrees south of the equator between Java to the west, and Lombok to the East.

Getting there
Bali is well connected to most of Indonesia and has direct domestic flights to Java, Lombok and outlying islands on a daily basis. Fares have increased considerably in recent years but are still good value. Domestic departure tax is US$1.50. Most international visitors arrive by air, either directly or via Jakarta, though island hoppers can catch frequent ferries from the neighboring islands of Java and Lombok.

Moving About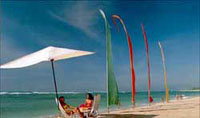 A ferry shuttles between the western Balinese port of Gilimanuk and Ketapang in eastern Java. Boat/bus combination tickets between Denpasar and Javanese cities can be purchased. Ferries between the eastern Balinese port of Padangbai and Lembar on the west coast of Lombok depart every few hours, 24 hours a day. While a few ferries link Bali with other Indonesian islands.

Nightlife

Wherever you are in Bali there is always some good place to eat, drink, dance and party. Night life in Bali starts late, which means around midnight. Many visitors wonder where crowds suddenly come from around 1:00 in the morning. There's a simple explanation, during the early evenings many of Bali's night owls either still work, visit friends at home, or simply sleep. Most of them visit pubs, bars, or discos only in the early morning hours. Therefore, if you plan a night out don't start your dinner too early.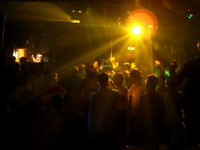 Everybody looking for some action and fun in the evening goes to "Kuta" which nowadays means the area extending about 4 miles or 7 kilometers north from the original village of Kuta. Most of the better entertainment places offering EVERYTHING, single male or female visitors, as well as couples might be looking for are located here. Kuta offers the biggest choice of bars and discos.
The Bounty, The Ship, Sari Club and Peanuts are always busy, and the popular Hard Rock Café has live bands every night except Mondays. When most places close around 2.00 or 3.00 in the morning, night owls of all kinds continue drinking at nearby Mama's until sunrise.

It's party time from 2 to 4 am at Double Six, a spacious open-air disco with several bars and a big dance floor. It's located on the beach in Seminyak.

Also, watch out for notices and small posters in Kuta and Seminyak announcing special events such as Full moon parties, House warming parties and the very exciting Body painting parties. Even if these parties are announced to the public by word of mouth it means that they are open for everybody. You'll have to pay for your drinks though, so don't be shy.

In Ubud the nights are quieter but Jazz Café features live performances every night except on Sundays and Mondays. In Sanur the late night disco is called Janger and goes on until the morning, past sunrise. It has plenty of bar staff to make sure you have everything you need.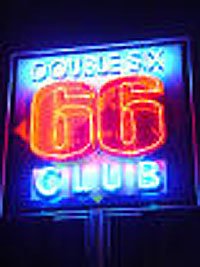 The list of places to go and beaches to visit in Bali is endless. Bali boasts of an amazing nightlife and serene beaches no wonder it is one of the most preferred party destinations.

Top 5 Clubs to Check Out in Bali

Aromas, Janger, Double Six, Bake, Bali Boulevard
---