Get a Party Hard Driver to drive you home!


Win Free Vouchers!!


| | |
| --- | --- |
| | |

The Gift by Julie Garwood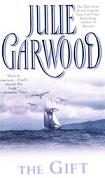 Sometimes you pick up a book that can't help but make you smile every time you read it. I read this book 10 years ago and lost it. Then found it 6 years later and made sure I bought 2 copies just to make sure I always have one around for when I am blue!

A historical romance set in the 19th century, it is the story of Nathan St.James and Sara Winchester, the offspring of two feuding families. They are forced to marry by the king when Sara is 4 and Nathan 14, to end the battle which has consumed both their families for decades. The book takes off when Sara turns 18 and Nathan (in dual mode as a respectable sea captain and the pirate 'Pagan'!) returns to claim her as his bride. Due to circumstances and the warring nature of the two families, he is forced to kidnap his own wife and take her aboard his ship.

Herein lays the shock for both! He expects a wife who will be subservient, docile and perform her 'wifely duties' as he sees fit. She looks forward to a husband who would be willing to succumb to her every demand and be the sensitive spouse that she expects.

The rest of the book follows their attempts to get along which fail miserably. Including scenarios where Nathan misunderstands Sara's good intentions as her trying to poison his crew, burn his ship down and basically ruin his life… all this while poor Sara is only trying to win everyone over!

The interplay between all the characters, including the ship crew who are all ex-pirates and never been around a 'lady', is hilarious. The introduction to every character is superb and doesn't pall for a bit. Sara is fresh, defiant, brave, impulsive and doesn't weary on the nerves.

Nathan is arrogant, perplexing and powerful but with a soft core, though he hates to admit it!

What better way to bring in the cold wet season than with a cheesy romance that offers loads of laughs and touches that warm gooey place in your heart. And this book promises and delivers much more. You would expect this book to be something fantastical as most historical romances are and not something we can relate to in the 21st century. But this book manages to shock, amuse and entertain in one go!

A complete page turner, this book is part of a series by Julie Garwood in the order – The Lion's Lady, Guardian Angel, The Gift and Castles.
---