Get a Party Hard Driver to drive you home!


Win Free Vouchers!!


| | |
| --- | --- |
| | |

Chat with Radhika Butala Sankhe of The Floral Deli
Source: Radhika Butala Sankhe of The Floral Deli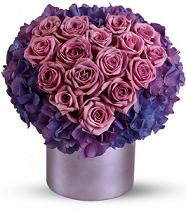 The Floral Deli is a premium floral boutique specializing in exotic floral designs for gifting, events and decor. Get a sneak peak into what this interesting entrepreneur has to say about her business venture.

What inspired you to get into this business?

Sometime back it was just friends meeting for dinner and the frustrations of being an employee was the topic of conversation. We worked really hard for others, enjoyed it but at the same time realized that if we did the same for ourselves it would pay much more in the long run. Being flower gifters ourselves we realized the limited variety available in the market. There was little choice for a good bunch of flowers in terms of quality and design. Also the service at most florists is very negligible. We wanted to ensure that apart from having some international products we should also have service like confirmations on delivery, customizing designs, sending the customer a picture of what has been sent. Something we didn't see anywhere. We are also extremely passionate about what we do and we sincerely think that gifting flowers brings about different emotions. So two of us pushed ourselves to make this happen…

Which is your best-selling flower?

We sell a lot of liliums and carnations. Our oriental liliums have been appreciated by almost every customer who has stepped into the store. Many don't believe they are fresh flowers! Also it completely depends on the season. Flowers are seasonal products and very occasion driven. So for Valentine's day we sell loads of red roses. For mother's day it will be any flowers in the white to pink color palate. For Christmas it will be liliums and carnations in white and red color palate along with wines and gourmet baskets.

Do you think flowers inspire new fashion trends – or visa versa?

They don't inspire new fashion trends but the arrangements have changed in terms of design. I think the change in interior decoration which has moved a lot into minimalistic design has a huge impact even on floral designs. Also people are traveling internationally much more and with the internet are exposed to the kind of floral designs and products possible. More and more people are expecting different designs and want to break free from the typical triangular arrangements that have been available in our country for donkey years. People want their flowers to look unique and have even moved from using gerbera daisies and roses to more expensive flowers like orchids and liliums. I don't think flowers inspire fashion trends but the kind of floral arrangement definitely adds to your social status.

What is your advice to a budding florist?

Well…this is a tough one…but I do believe in persistence and practicing what you believe in. Also pay attention to quality of the product even if the value is a little high…the customer is always looking for good quality products.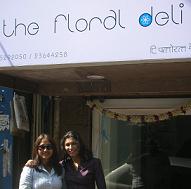 Moving to entertainment

Describe Bombay in few words.

On the bright side It's fun, It's lively and it is filled with opportunities.

What are your favourite hangouts in Mumbai?

I love Wink, Indigo, Aurus and Zenzi…

How would you spend an ideal weekend?

Definitely meet up with friends for a drink at one of these places, go for a movie and laze at home!!! Sometimes enjoy a good Sunday brunch at Aurus or Indigo.

What would you do to unwind yourself from the busy work schedule?

I would chill at home…and if I can would take a trip out of the city! A massage at a nice spa would also do good!

Which are your favourite movies?

Too many to name…I love all three Lord of the Rings, Gladiator, The Pursuit of Happiness, all the Bourne series, Rang De Basanti, Parineeta….its never ending.

What kind of music do you like to hear?

I hear almost everything. Don't like too much of trance… Rock, Alternative, Hip hop and Retro is more like me!

Anything else you would like to share with the readers of bestofbombay.com?

Keep rocking..
For more images on The floral Deli, Click Here
---