Get a Party Hard Driver to drive you home!


Win Free Vouchers!!


| | |
| --- | --- |
| | |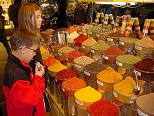 In many ways, cities in Turkey are quite similar to those in our country, with all the reckless driving and the stray animals claiming the streets. However, on a closer look, you'd beg to differ. Turkey's humanized landscape is inseparable from its culture. Nevertheless, to the outsider, Turkey gives a new meaning to the word "wilderness," because even in the most inaccessible or isolated parts (such as high mountaintops or secret valets) the visitor still has the feeling that sometime in history this place, now wild and untended, was a home to civilizations.

Turkey's focal points are its three largest cities, Istanbul, Ankara and Izmir, which have become major urban centre by historical providence as well as by design.

Istanbul , the largest city in Turkey itself has over a 1000 mosques; the most visited being the Hagia Sophia and the Blue Mosque. These two not only have an interesting history, but also spectacular infrastructure and interiors. Another must see would be the Hamam, or the Turkish Bath, which is also enlisted in the list of 1000 things to see before you die!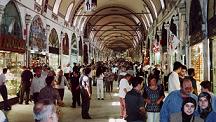 The locals say that if you haven't seen the Kapalicarsi, better known as the Grand Bazaar in Istanbul, you haven't seen anything at all! Fake leather bags shoes and more of every high end brand are available and such ridiculously reduced prices as compared to the actual price, and they look so original that maybe even the maker couldn't tell them apart! Another aspect that makes one fonder of the place is the friendly nature and hospitality of the locals.

Ankara is the capital of Turkey and the country's second largest city after Istanbul. It mainly attracts tourists by the museums which have an amazing display of ancient and modern architectural designs. Anıtkabir being one of them. Archeological sites like The Roman Theatre, Roman Bath, Ankara Citadel etc are the main attractions there, which should not be missed.



Izmir is the third largest city in Turkey after Ankara situated in the south of Turkey on the shores of the Aegean Sea. Izmir boasts one of Turkey's major commercial and military sea ports on the Aegean coast.Izmir has a lovely waterfront promenade that makes for pleasant walks as well as many cafes where you can take a break. Izmir is a very modern looking Turkish city with wide roads and modern buildings.

The coastlines of Turkey from Istanbul to Avyacik to Avyalikk right upto Penorama is beautiful. I would recommend a coastal drive here where one would find heaps and heaps of olive trees on the way.

One must not forget to collect the evil eye from there. An evil eye is is a good luck charm for the Turkians. They are a reminder that we are all one people. These evil eyes were all over Turkey. Every house in Turkey had to have this eye for good luck. So when you visit Turkey, go grab one and protect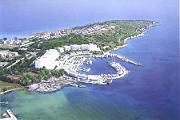 yourself from the evil! The Turkish food was mainly cooked in olive oil. Meat was their staple diet with loads of green and black olives. The culture though conservative by nature, the people there are most gracious and generous hosts as a result of their natural instincts. In every corner of the country such a traditional hospitality will meet you. Every individual feels bound to honor his guest in the best possible manner. They will open their houses to every guest with a smiling face and with all their sincerity give the best seat and cook the best food for their guest.

Go enjoy Turkey for its food, culture and hospitality!!!!!!!
---