Get a Party Hard Driver to drive you home!


Win Free Vouchers!!


| | |
| --- | --- |
| | |



DID U KNOW ???? FUN BEER FACTS !!!



1.The worlds strongest beer is 'Samuel Adams' Triple Bock, which has reached 17% alcohol by volume. To obtain this level, however, they had to use a champagne yeast.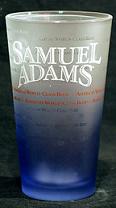 2.Beer is the second most popular beverage in the world, coming in behind tea. However, in England and Ireland, beer is the most popular beverage.


3.Canada drinks 919 Olympic pool size of beer every year.


4. Beer is a source of B- complex vitamins.


5.In Japan, beer is sold in vending machines, by street vendors and in the train stations.


6.Germany there is a beer ice cream in popsicle form. Its alcohol content is lower than that of classic beer.


7.Guinness sells an average of 7 million glasses a day.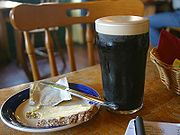 8.Beer recipes have been found on Babylonian clay tablets from over 6000 years ago. Supposedly ,it is the oldest known written recipe .


9.A beer a day... Beer was used to treat over 100 illnesses in Egypt, 1600 BC.


10.The Egyptian pyramids were built on beer. Stonecutters, slaves and public officials were paid in a type of beer called 'kash' – which is where the word 'cash' originated.


11.Bavaria still defines beer as a staple food.


12.The Beer Can Museum, located in East Taunton, Massachusetts, is a collection of more than 3,500 different beer cans. Cans dating back to the mid-1930s are on display, as are beer can oddities and obsolete and current trends in beer packaging.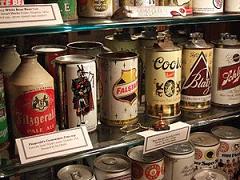 13.Over 35 billion gallons of beer are sold each year. Compare that to around 46 billion gallons of bottled water being produced each year and you realize that we drink nearly as much beer as bottled water.


14.Observers have long suspected that drinking low alcohol beer moderately was somehow good for the heart.


15.The people at Guinness, Ireland's most famous brewery estimate that in Great Britain alone, 92,749 litres of beer each year are lost in beer drinker's moustaches and beards.


16.President Theodore Roosevelt took more than 500 gallons of beer with him on an African safari.


17.A beer bottle can be opened with a piece of paper!!!
18.When you toss salted peanuts into a glass of beer the peanuts dance!!!


19.The National drink of Belgium is Beer and the country also is known for the most individual beer brands in the world– over 400.


---