Get a Party Hard Driver to drive you home!


Win Free Vouchers!!


| | |
| --- | --- |
| | |



The Fray -The Fray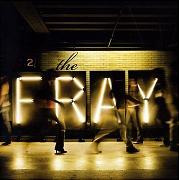 The bands much awaited self titled album finally hit shelves this February being pushed from its July 2009 release date. Fat chances are you've already got your hands on their pre-released single, 'You Got Me' when it was out last December and made way for The Fray's first video of the album. Indicative of the growing practice of musicians using the Internet to spur music sales, several videos from The Fray's new album, directed by Rod Blackhurst, were given to Comcast.net's Music page before they became available to television.


For most artists, the 2nd album is either make it or break it, while critics give mixed reviews, I am made to believe the bands follow-up, The Fray is all blah, all the time: more minor-key melodies, more dreary tempos, more of singer-pianist Isaac Slade's spiceless sore-throat croon and more than typical lyrics from the band. Don't get us wrong, if you loved their first one, this one will most definitely please your eardrums too. Tracks you might want to look out for are, 'Say When', 'Never Say Never' and 'Syndicate'. All in all, the album once again makes for some sappy TV show / radio soundtrack.


R.O.O.T.S. - – Flo Rida




This seems to be the year of the Rida. He's back and this time with some more Fooot tapping, club sounding numbers. The acronym in the title of Flo Rida's sophomore set stands for "Route of Overcoming the Struggle," but "R.O.O.T.S." doesn't bother the listener with much in the way of hardship. The billboard stated that as he did on last year's "Mail on Sunday," Flo Rida spends most of these 13 pop-rap confections pondering the finer points of his growing bank account and his incomparable way with women. The best cuts are those that mirror the MC's usual themes with even more familiar sounds: "Right Round," a surging, Dr. Luke-produced rehash of Dead or Alive's "You Spin Me Round (Like a Record)"; "Sugar," which rides an unlikely interpolation of "Blue (Da Ba Dee)" by Eiffel 65; and "Gotta Get It (Dancer)," a rowdy strip-club celebration that keeps threatening to turn into Madonna's "Music." Songs like the squiggly ''Gotta Get It (Dancer)'' and the hyperspeed thumper ''Jump'' practically come with their own strobe light (though Furtado's obscured vocals are largely wasted on the latter). And aside from the relatively wistful coda, ''Rewind,'' his lyrics rarely veer from stock hustle-and-flow territory. You won't leave R.O.O.T.S. knowing much about Dillard the man, but you'll probably think Rida the rapper is an excellent — if eventually exhausting.


Metamorphosis – Papa Roach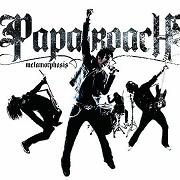 Papa Roach has come a long way since it's 'Last Resort' days, when 'Infest' ruled the Billboards and the band was on their way to becoming a rap-rock typical in the early 2000's. But the guys have pushed beyond the dated parameters of their claim to fame, becoming more accomplished in their craft even if album sales haven't quite held up. "Metamorphosis," which follows 2006's commercially stillborn "The Paramour Sessions," is the most polished and wide-ranging of Papa Roach's six releases. Gary Graff of the Billboard panel claims that the Frontman Jacoby Shaddix still vents "a head full of wreckage," both personal and political, with metallic fury on such tracks as "Change or Die" and "Live This Down." But "Metamorphosis" is also loaded with the smooth and decidedly mainstream-accessible ebb and flow of the first single, "Lifeline," the acoustic-flavored pop anthem "March Out of the Darkness" and the soaring choruses of "Carry Me" and "State of Emergency." Neither setting nor following trends, the album will certainly give Papa Roach a longer shelf life. The most unfortunate fact about Papa Roach is that the band itself has yet to drive back into Infest-style song construction. The anger and passionate frustration of a pure "Don't give a fuck" attitude has sunk into oblivion with the rise of emotional songs in a rock scene that's heavier than '80s ballads but just as sappy. However, to keep things positive, for those who seem to dig this current modern rock scene, you'll be generally pleased, so look out for that potential sale.


Junior - Röyksopp

The title of Röyksopp's third album, Junior, might be considered less than original, and with their next planned release labeled Senior, you'd hope that they had saved their energy for the music itself. Fortunately, the title is the least creative thing about the Norwegian duo's first disc of original material in five years. While many considered Röyksopp's sophomore effort, The Understanding, to be something of a misstep for the group, the band didn't completely revert to the down-tempo electronic soundscapes of their debut, Melody A.M. Instead, the duo keep vocal-centric tunes the norm on Junior, but present them in a way that channels the greatness of their earliest work. The music continues The Understanding's louder, more intense, sound, but the songs feel much more focused this time around, creating variety without distracting from the album as a whole. Opener "Happy Up Here" is funky, light-hearted, and most importantly, uniquely Röyksopp, though it's a slightly misleading first single. The majority of the remaining songs on Junior are much less peppy and sugary, though thankfully nothing gets too heavy-handed or self-serious.


Junior has a few weak moments, but it rises above any flaws with great compositions, fascinating arrangements, and almost spotless production. While it probably won't compare to the band's debut in the eyes of most fans, it nonetheless provides enough solid material to warrant the high praise the record has received. It will be interesting to see if the duo's upcoming companion album, Senior, can carry the momentum, but Junior is more than enough to love for now. – Chewing Gum for the Ears.



---