Get a Party Hard Driver to drive you home!


Win Free Vouchers!!


| | |
| --- | --- |
| | |

Brawn Games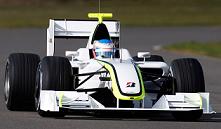 The last week of March the beginning of the Formula 1 season, a new set of rules and regulations and yes a new set of wheels to go crazy on the podium, Brawn-GP had a 1-2 finish and made Ross Brawn a very proud man and gave Jenson Button his first win in 3 years. With a win in the rain shortened race in Malaysia earned Button a win and Brawn-GP became the first constructor since 1950 (Alfa Romeo) to win their first 2 Gran Prix races.

With McLaren and Ferrari both looking out of sorts and not at their peaks the new rules have brought life into the monotonous form that Formula 1 had taken, with overtaking becoming easier we just have to wait and watch what is in stored for the rest of the season.

Kiwi's Surpirsed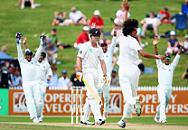 Moving from one surprise to another, the Indian team finally won a series in New Zealand in 41 years, all due to the new Indian team with zeal and confidence that has helped them win matches in different countries and conditions. Winning the first game at Hamilton convincingly with Tendulkar scoring his 42nd Test century, India had a scare in Napier when they were asked to follow on, but out came the new wall for India Gautam Gambhir who showed that teams now have to penetrate harder and go through 2 Walls.

After saving the game and tiring the Kiwi's India moved on to Wellington and the Basin Reserve, a place that Indians generally dread. Indians batted again and the tired Kiwi's had no choice but to field scoring 375 in a day they replied back by knocking of their opponents in than 200. A win was certain after giving New Zealand a mammoth 617 to win and themselves 1 and ½ day to bowl them out, had rain not played spoilsport.

IPL
With the IPL season starting soon www.bestofbombay.com is planning to take you guys to South Africa, to watch the games from the sidelines and have fun with like minded people, email us at info@bestofbombay.com for more details.
---