Get a Party Hard Driver to drive you home!


Win Free Vouchers!!


| | |
| --- | --- |
| | |

Trendy Haircuts this Summer!!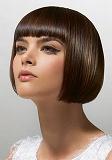 As summer brings warm weather and high humidity, most of the women do just about everything, to keep fresh and cool during the hot summer days and year 2009 will probably not be any exception. So one thing that girls usually consider before the summer temperatures go high is to have their hair cut in such a way, which would be easily adaptable to the hot summer days. Jawed Habib (hair stylist) quoted, "Trendy and smart hair styles are in vogue now. Women today are ready to flaunt their tresses unlike earlier where the hair used to be pulled up in a bun most often than not".

However, one can style them by either going short or adding on layers to long hair.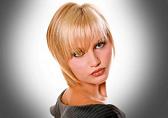 Short hair Cut

Short hair looks trendy on girls who have long faces as it adds volume to the face. Here are few fashionable and trendy ideas for short hair.

One must choose a short hair cut that balances your facial features thereby creating a natural symmetry between your face and your hair. A short hairstyle can be confident, sexy and edgy. Keep in mind that graphic or gamine, soft or sharp – crops and mini bobs are the cuts of summer 2009. Are you brave enough for the chop?

Long Hair Cut

Long haircuts ideally need a lot of texture, flips and long loose layers. The hair cut depends on the natural texture of the hair (straight, wavy or curly).Layered hair cut is trendy among the young generation.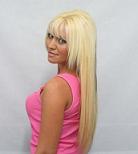 It is essentially a style cut in layers involving the shortest layer being in front or on top with the length being longer towards the end or the back. It's a mistake to think that long hair's boring, because small changes such as bangs and face-framing layers can easily be achieved by a good stylist.If one wants a sophisticated look, then you could try the sleek, straight haircut with a little bit of long layers through the hair. These are few trendy ideas for long hair cuts.

With trendy haircuts, one must also experiment with Colours ! Hair colouring would be the best solution to change your look. However, there are certain things which should be kept in mind. Firstly, the hair colour should compliment your skin tone. Secondly, different colouring methods should be used for different hairstyles.


The right hair colour can turn a simple and ordinary looking girl to a gorgeous red or a beautiful blonde or classy raven beauty. However, permanent hair dyes with a high chemical composition may lead to dry out the best of hair. Even worse, hair colour can sometimes go horribly wrong. Precautions should be kept in mind while colouring your hair.

Need a change? Go experiment with your hair!!
---