Get a Party Hard Driver to drive you home!


Win Free Vouchers!!


| | |
| --- | --- |
| | |

Music is a means of self-expression and a way to develop fine motor skills .A musical instrument brings fun and joy to a person when he plays it. Try playing some of the instruments mentioned below this summer!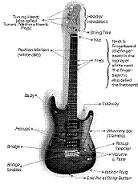 Guitar: The most popular musical instrument, the guitar is versatile instrument and is a hit among the youth and the elder people alike. Available in two basic variants of acoustic and electric, they acoustic guitar is the kind you can carry around and play it wherever and whenever you feel like. The electric counterpart on the other hand requires an amplifier and an electrical outlet then you are set. Young boys usually learn the guitar to impress the girls and get female attention (if you are good trust me they will love you!!!) and a girl who can belt out a solo even hotter. Guitar is also the kind of instrument that can be played alone without other instruments to support and play a song. It can be carried on picnics and can be played in buses and trains. So in the end just go and learn how to pick, pluck and slide the guitar.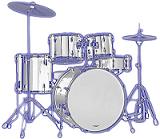 Drums: Tom-tom, crash cymbal, hi-hat, snare and bass, no these are not random words they are all the components that form a drum kit. Drums are a symbol of power and aggression you need to hit the drums hard and produce the sound, it is also a great way to relieve stress. Strong hands hitting the drum with drumsticks, legs' pumping hitting the heel-toe to the pedal churning out a rhythmic melody it is all co-ordination hand, leg, and mind. Drum beats are essential to the whole music of a song as it gives out a definite note especially in hard rock and metal drummers use the double bass drum, snares and cymbals to create blast beats. So get your legs pumping and the arms swinging to beat through this summer on drums. These are few instruments one can play. One must explore music in different forms........Break - Free
---