Get a Party Hard Driver to drive you home!


Win Free Vouchers!!


| | |
| --- | --- |
| | |

Art For All - Bestofbombay Art Walk
In an effort, to encourage non-discerning art viewers to visit art galleries, nearly 20 of them remained open for the first time on Sunday—the 22nd day of March. And the response was indeed encouraging. Mortimer Chatterjee of Colaba's Chatterjee and Lal reasons, "It's very difficult for a salaried employee to remove time on a weekday to visit an art gallery. I guess a weekend activity like this certainly helps."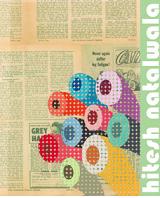 Priyasri Patodia of Worli's Priyasri Art Gallery adds, "Moreover, even our regular clients are relatively free on Sundays to visit the gallery. Therefore, it only makes art more accessible and it helps the larger concerns."

Inevitably, a few galleries even planned special events along with the ongoing exhibition, to attract more viewers. Whilst Patodia hosted a talk by veteran artist Prabhakar Kolte on the subject of Indian Portraits, and Chemould Prescott Road hosted a discussion between Nancy Adajania and L N Tallur, on the latter's recent works titled Placebo, Colaba's Art Musings' organised a walk-in brunch. The close-by Project 88 opened Rohini Devasher's Breed recent exhibition with a performance by the repertoire of the Industrial Theatre Company --THIS ONLY IS DENIED TO GOD...AN EVENING FOR GAZA.

Among the very many gallery hoppers, the cornucopia of events was witnessed by a group of enthusiasts, who were on an informal art walk.

The group collected in the afternoon outside Colaba's Viewing Room, which unfortunately closed for the day, by the time everyone assembled. Although a tad disappointed, the parade moved to the close-by Chaterjee and Lal with unbridled enthusiasm to view Hitesh Natalwala's recent exhibition --My only grievance was a lack of marmalade. The group's next halt was the pebble's throw away Bombay Art Gallery, where Rajesh P S' From Where We Are Now – An Existential Reflection – works were on display. Next, the group sprinted into the Guild Art Gallery, situated in the same edifice, to take in the exhibition- Godown. Strangely enough, they were particularly intrigued by the life of make-up artiste Cory Walia, which is on photographic display.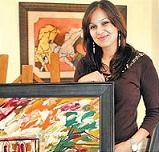 Cut to a rendezvous with gallerist Farah Siddiqui and artist Himanshu S at the Farah Siddiqui Contemporary Art (FSCA), located in the adjacent building. Later, the group moved towards the near-by Strand Art Room, where the recent exhibition - Baroda March- received an overwhelming response.

The marathon continued at Chemould Prescott Road, and finally concluded at Kala Ghoda's Jehangir Art Gallery. Around 7 pm, the group headed towards Fort's India Restaurant, to discuss art over some appetising bun-maska and chai.
---





Neesha Salian (Tue, Apr 28 2009)

Two Thumbs Up
Would've loved to have come for a walk like this. Appreciating art is one of the few things that brings me to peace after a hectic week at work. How i wish i was in my beloved city then. Hopefully you ll have one planned around the time I plan my next visit to India. But yes once again Two Thumbs up for the kind of effort you guys are putting into this whole thing. Great going.

---





DEEPAK MEHTA (Mon, Sep 21 2009)

MOKSH ART GALLERY
kindly check our web page www.mokshartgallery.com

---