Get a Party Hard Driver to drive you home!


Win Free Vouchers!!


| | |
| --- | --- |
| | |

Rendezvous with Mansij Vaidya - An upcoming Flair Bar Tender
Author: Niket Gandhi
Source: Mansij Vaidya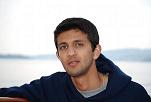 An MBA in hotel management from Switzerland, Mansij Vaidya is an upcoming amateur flair bartender from Mumbai. He has mastered the tricks, learning some more and gives us his expert advice on this art and talks about the city he loves the most.

What inspired you to learn flair bartendeing?

As I was from the hotel Management background I had learnt mixology, and in today's times knowing more than 1 thing is of great importance. Simply doing bartending is not enough hotels are trying to increase sales (customers) hence larger need for stylish bartenders i.e. (flair bartenders) and also customers are looking for more entertainment value when sitting at the bar today. Mixology is basics of bartending whereas with flair you add that extra xing. Throwing 2 bottles flipping them attracts the attention of the crowd brings in more customers as everyone wants little entertainment nowadays. Most importantly because I enjoy it.

What is your favorite drink to make?

Well there are a host of drinks but my favorite is the Flaming Sambuca but on a three tier pyramid system. Where in you can experiment the most with the glasses, place the glasses in a pyramid shape start pouring sambuca on it. By the time its filled start the flames. People then need to just use their mouths and pick up the glasses, it's a fun drink.

What's the most interesting/scandalous thing that's happened to you on the job?

Well when you work with alcohol interesting things come up a lot, personally nothing scandalous. But once at an outdoor event I had an Irish bartender who visted us and asked us to do a few tricks, he was really impressed by us and that felt really good. Also he showed us a few tricks of his own using flaming bottles and that was really amazing.

What are the challenges in this field? How do you cope up with them?

To be honest for the first couple of years till you become a recognized bar tender the money is not good, then you work odd hours hardly have any family life. In India also the profession is not that esteemed and people generally don't appreciate it and assume because you are serving them you are their slave, though it situation is improving its still to reach the international level.

Moving to entertainment

Describe Bombay in few words.

Bombay is city with a lot of soul in it. To me infrastructure and politics are not that important it is actually the people that matter and Mumbai has the best of them. It's also a city of hopes where every person comes to try out his/her luck.

What are your favourite hangouts in Mumbai?

Aurus, Zenzi, Prive, and of course Alfredo's

How would you spend an ideal weekend?

Generally I don't get much time but would love to catch up for a movie and dinner with friends and go partying with them.

What would you do to unwind yourself from the busy work schedule?

Go for a swim, relax and just so as to remove the last bit of stress get together with friends and get drunk.

Which are your favourite movies?

All James Bond movies, Gladiator, Pursuit of Happiness.

What kind of music do you like to hear?

Hip hop, Techno and a little bit of rock.

Anything else you would like to share with the readers of bestofbombay.com?

Working at the bar I have realized the grave effects that alcohol has on people, a sad face may turn happy, a smile may be wiped, a quiet person becomes talkative. This all because of the effect of alcohol so I would just like to say is with alcohol your mind just is not yours. Please don't drink and drive.
---





Faraaz Contractor (Fri, Jan 1 2010)


hey where did u learn flaring from...?

---