Get a Party Hard Driver to drive you home!


Win Free Vouchers!!


| | |
| --- | --- |
| | |

Chat with Nisha Malhotra of Mollycoddle gifts
Valentines Day is a day to express and celebrate the spirit of love. On this day, one gifts flowers (especially roses), candles, diamonds, chocolates, gift baskets, perfume, books, watches, jewellery and many other things to their loved ones.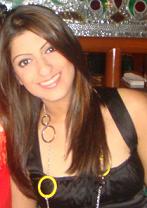 Nisha Malhotra has found an innovative way to gift your loved ones. She started Mollycoddle gifts in early 2007. Get a sneak peak into what this interesting entrepreneur has to say about her business venture .

A brief about the business
Molly Coddle Gifts, was incorporated in early 2007. We pride ourselves on both the quality of our product, and our attention to detail. Not only are our gift basket packed with the most delectable and naturally mouth-watering morsels, but each comes beautifully packaged in a concept tailored to our client requirements. Whatever the occasion, indulge friends, relations, colleagues or that special someone with a gift from the Molly Coddle Collection. We have hampers for Festival, Weddings, Baby Showers, Birth Announcement, Valentine Special Block buster nights, Spa Hampers, Chocolate and Wine Special, Cookie Platters and lots more.


Some of our Corporate Clients Include : Provouge India Pvt Ltd, Balaji Telefilms, Zee TV, Intercontinental Hotels and Resorts, Skypak Couriers, BJN Group and lots more..

Some of our Invididual Clients Include: Suzzane Khan Roshan, Mallaika Zayed Khan, Tanaaz + Bhaktayar Irani (Actor), , Sherrin Verghese(Band of Boys), Kishwer Merchant (Actor) and lots more…


What inspired you to get into this business?

A Hobby that god a lot of positive feedback, and supportive friends and family who were courageous enough to be my first few clients to give me the much needed jump start.

What's your target market?

Largely, Molly Coddle's Target Market are Corporates, along with Individuals who believing in gifting glamorously and with style. We are looking at those with a large disposable income, who live life in the lap of luxury. We cater to the SEC A segment. Age wise a lot of our clients are 25 yrs and above.

What are the challenges in this market? How do you cope up with them?

The need of my business is that of constant evolution, the need to able to make every Gift Hamper a cut above the rest. We have to know what exactly what the clients thought process is. We must continue to offer an array of new ideas every now and then, and yet be able to deliver them as perceived by the client.

Moving to entertainment

Describe Bombay in few words.

Bombay to me is… Home

What are your favourite hangouts in Mumbai?

Being more of an evening person my favorite hangouts include: Olive, Zenzi, Aurus, and China House

How would you spend an ideal weekend?

I would spend my ideal weekend Relaxing at the spa, Movie or even just having some girly fun.

What would you do to unwind yourself from the busy work schedule?

To unwind from a busy work schedule , I usually make my self a great cup of Coffee and catch up on a film, or just hit the gym.

Which are your favourite movies?

My recent Favorite Movies Include : Bucket List, Notebook, Pursuit of Happiness…

What kind of music do you like to hear?

Its really depends on the time place and mood, but some House and of course a lot of Bollywood.

Anything else you would like to share with the readers of bestofbombay.com?

Don't forget to Call Molly Coddle Gifts for your gifting requirements cause we personalize and deliver Nationwide… Thanks for reading and Stay hooked to B.O.B it is the best online guide to the city ……

To find a perfect gift log on to mollycoddlegiftbaskets.com



---