Get a Party Hard Driver to drive you home!


Win Free Vouchers!!


| | |
| --- | --- |
| | |

Fashion Forward: Style Trends for 2009
Author: Tanvi Desai
Source: www.fashionising.com, www.about.com, www.timesofindia.com, www.fashionmoksh.com
While the international fashion business has defined trends, the Indian market is a little quirky. There are so many people at different levels in life and society added by the influence of the financial climate and Bollywood movies , one would not know what would be popular by the time of Diwali. However, the beginning in the shift of trends is regardless of what one considers 'in' or 'out'. People are dressed in all sorts of clothes throughout the year – like one can see people wearing all kinds of jeans, from skinny fits to bellbottoms at any given point of time!
Few of the predicted fashion trends for the year 2009 would include

The craze for dresses will continue for few more years to come. However, "seperates" as a style will be a strong choice this year. Vineet Bahl, the designer mentioned that different tops and bottoms should go together by adding more layering to it. Fringes in skirts and bags will be big in summer 09.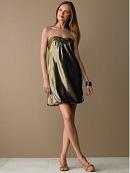 "Hemlines" are surely an upcoming trend in India. Most designers opt for hemlines when it comes to dresses or skirts. However they should be body hugging and end two inches above the knees. Slits on one or both sides would also compliment hemlines depending on how bold you want to get.

The tunic dress will continue to rule through 2009. The comfortable and versatile garment is the summer favourite among most Indian women. Designer Ruchi Mehta also quoted that "one can wear it by itself, over leggings, tights or trousers and also over churidaar pants for an ethnic feel."

This season if you buy denims, you should definitely go for baggy bottoms. The 70's is back in spotlight again. Bell Bottoms will be back on the ramp, on the streets and everywhere.

While designer Michelle Siwy has always offered flared-leg denim, this pair takes the bell to a whole new level. However, it's high time that denim designers started experimenting with flare again. But is the world ready for pants with a two-foot wide opening? Well, only 2009 will be able to predict. Whether you like it or not, the wide-leg look is in; bell-bottom jeans and flowing trousers were seen all over the runways.

Colours of Year 2009 will be seeing more of muted and subdued tones as opposed to the loud and bright colours of the last year. The year gone by saw a splash of bright colours everywhere. Yellow, purple, fuscia, green all colours were seen in their unusually bright and pure forms. Now pastel shades would be ruling this year.
Summer of 2009 will re-introduce classic shades of beiges & whites as a must have. Pink and Peach will be feminine favourites. Shimmering gold, flesh brown with a shimmer and silver is predicted as the party colours.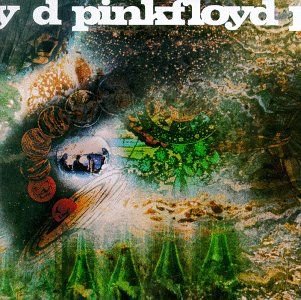 Winters of 2009 will see colours in their jeweled and deep tones. Emerald green, Aubergine, granite green, wine red, ash grey, charcoal black, greyish brown will be the season's picks for both the genders. Clothing colours will be subdued with a touch of grey to all shades. The closet will comprise of nice, bold & bright accessories. Profound tones of red, blue, green, pearl white and black will remain important for all occasions and ceremonies.
What's hot, what's not hot? Only time will reveal, so get ready to shop as we are already here in 2009.
---