Get a Party Hard Driver to drive you home!


Win Free Vouchers!!


| | |
| --- | --- |
| | |

Author: Francesca Mascarenhas
Source: Good Relations India
It really was just another manic monday this week when the latest trends in hairstyles strutted down the ramp and purred just a li'l for the shutterbugs!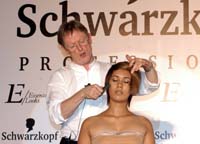 Schwarzkopf Professional launched its latest edition of Essential Looks this summer. The 'Diverse Collection', was presented to the engrossed participants of this workshop at a live demonstration, which was conducted by Antony Whitaker, Schwarzkopf Professional Global Ambassador for Education.

At the Seminar, the Schwarzkopf team led by Antony adapted this season's trends and evaluated them in a completely Indian context. Finally we have someone to tend to the needs of specifically Indian hair taking into consideration our climate etc. Rather than being categorized as Asian Hair- where most Asians if you've noticed have thin flat hair that seems to fall just fine carrying every haircut to its term flawlessly! But with our humidity we're lucky if our salon hair reaches the end of the day.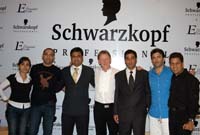 Schwarzkopf has been the trendsetter in the Indian market bringing in 'Essential Looks' every year. The Diverse collection comprised of the teams most directional work yet. Also present at the event were celebrity hair stylists namely Haakim Aalim, Colleen Khan, Savio, Yasmin, Cristiaan and Apeni who are regulars at the Essential Looks event and look forward to the trends displayed.

The event also saw the launch of their most sought after product, Osis. The new Osis has been split into two types, namely Osis Essentials and Osis Creative. With the Diverse Collection one can sport the new cuts and colours suiting to their respective personalities, be it Futurism, Siren, The Dancer or 2-Tone making it unique, cool and yet bringing out a bit of Indianess to it.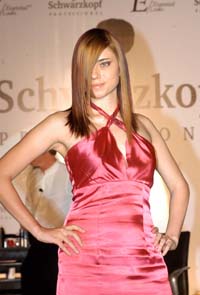 Let me introduce to you the hottest styles this season:

Diverse Collection has four clear fashion stories to tell-

Futurism

Best defined as a time capsule collection with space age influences that show strong graphic head shapes with shimmering metallic colours. Futurism is for statement dressing with style. Strong silhouettes blended with inky blacks, silvery blondes and resonant reds shot through with bright shades all create a hard edged modernist glamour. Girls who choose Futurism are self-assured and fashion forward, they finish their look with pearly skin, wear strong lips in any colour and heavy brow lines to frame the face. Futurism is clothed in everything from sequinned stoles to the softest satin – it's all about the shimmer. Metallic tubes and those gold 'armour' leggings are the designer must-have purchase of choice for Futurism. With these girls there just isn't any compromise.

The Dancer

This theme is perfect for experimenting with textures and dressing. The cuts are layered out which gives incredible elongated shapes making it very feminine. The look is effortlessly wearable, with loose structures that can be moulded to suit the moment. Shapes are fluid with fractured outlines that follow the contours of the head. Colours come in natural sheer tones of apricot, caramel, biscuit and soft, muted tobacco brown; all laid over the hair in long inverted triangular panels that cluster around the crown. Hair is dressed with disheveled textures in classic ponytails, plaits and weaves.

Siren

Siren is a trend that takes showgirl glamour and makes it every day wearable. There is a lot of length and a lot of texture to play with which makes it super sexy while the dazzling bubblegum colours give it that burlesque twist. The Siren dresses for herself in an indulgent and slightly coquettish celebration of womanhood. These sexy silhouettes use rounded layers with heavy fringes and veils of length that both conceal and reveal the girl beneath. Panels of hair are soaked in darkest blackberry, brightest cherry or pale strawberry ice to compliment the razzle-dazzle day and evening wear that's only available in rainbow bright. It has presence and a look that fills the room with curls piled high and tumbling waves that are always on the move.

2 Tone

2 Tone takes the minimal shapes and bold textures maintaining their purity in the cuts that echo the nature of opposites. The clean lines and loose textures, the clear colour with icy overtones or the monochrome tint with a shattered outline all display the dominant 2-Tone theme.

Essential Looks from Schwarzkopf Professional is an access-all-areas pass to the themes born on the international fashion circuit. The Diverse Collection gives you and your stylist a framework on which you can improvise. Essential Looks includes all the very latest trends in cutting, colouring and styling providing hairdressers all over the world with creative inspiration and practical know-how.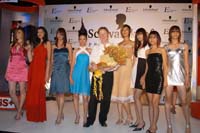 So according to Schwarzkopf, thats what your hair needs to be doing this summer, and my advice to you for you to manage this new hair of yours is to stay in air conditioned surroundings only!

Stay cool and always do your own thing, there is nothing more stylish than INDIVIDUALITY !


---