Get a Party Hard Driver to drive you home!


Win Free Vouchers!!


| | |
| --- | --- |
| | |

Best Of Rock Music in Bombay
Author: Anuja Mehta
Source: www.bestofbombay.com
For all those of you who have been hunting for places that play good rock music in this city, the Best of Bombay sympathizes with your plight and so have come to your rescue. We have listed below some of the places where you can enjoy your favourite rock numbers along with what goes best with them –i.e. your beer. These places are designed for a fun evening out, and if you're like me, the music should be enough to get you high!!

HARD ROCK CAFÉ, Worli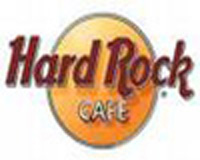 This newest addition to the usual haunts for rock music fans in the city is quickly becoming one of the most popular. With the name that it has it would just be stating the obvious, but this place plays a lot of good music ranging from classic rock, rock and roll, to alternative. It is also one of the few places that play rock music in the city where you can enjoy a meal. And if you're looking for a beer to go with that smash hit, they offer a wide variety that includes Kingfisher, Budweiser, Heineken and Corona. If this isn't enough, they have 'Live Band Night' on Tuesday and Thursday every week.

THE GHETTO, Breach Candy


This is one of Bombay's oldest bars dedicated to Rock and Alternative music. It makes for an economical option if you're out to perfect that beer belly. The Jim Morrison on the wall along with the other graffiti adds to the charm of this place. A chilled-out zone with a strict rule against everything that isn't Rock, this place continues to be a favourite with rock music lovers in the city.





NOT JUST JAZZ BY THE BAY, Marine Drive


Besides its rather popular Karaoke Nights, Not Just Jazz By The Bay is also great on its live band nights (most often rock bands) from Wednesday to Saturday. Right on Marine Drive, it is one of the popular Restobars in the city. The food, drinks and music are as inviting as the ambience. Frequented by many in the city, it rates high on the list of classic favourites of many. It surely rates high on my list of places to spend an evening at. You're bound to have a good time here whichever day you pick.

TOTO'S GARAGE, Bandra


Located in one of Bandra's by lanes, Toto's is one of the city's favourite pubs. It's a small, sometimes crowded pub, with a garage theme. The DJ who plays classic rock, hard rock, alternative, heavy metal, nu metal and all sorts of cool stuff sits in the front half of a Maruti Van suspended above the seating area. The grills, engine parts, hubcaps and license plates hanging on the walls definitely add to the charm of the place. There are many rock music fans in the city that swear by this place. And so you're guaranteed a good time (especially if it's the love of music that brings you here).

SPORTS BAR EXPRESS, Colaba

Tailored for a good, chilled-out, happy hour/(s) with friends, the Sports Bar Express looks good and feels even better. After 7 pm the place plays rock/alternative and is the preferred spot for many in the city, be it professionals after a long working day or just those of us looking for a good time without an excuse. There's always the pool table and the basketball hoop to keep you entertained, besides the good choice of music of course.

---