Get a Party Hard Driver to drive you home!


Win Free Vouchers!!


| | |
| --- | --- |
| | |

Author: Ameesha Lathia
Source: www.about.com,www.sassybella.com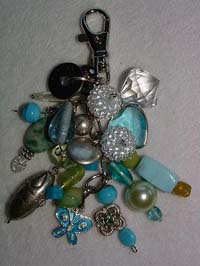 Every girl has a passion for handbags. You name it clutches, hobo bags; there is a bag for every occasion but for the everyday bag you need a really simple and great bag. And just how do you dress this bag and differentiate it from the others? Simple, use a bag charm!

Well for all those who don't know what a bag charm is, let me tell you that bag charms are little key chain like accessories that are usually 4-8 inches long that you attach to your purse to add character. They could be filled with simply charms, or beads, even fabrics have been incorporated. They are also known as purse charms.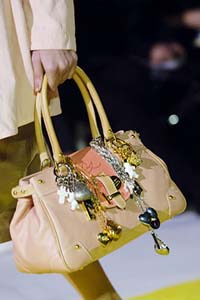 The coolest part about these charms is that it lets you individualize your bag and lets your bag sport a new look! The trend started in 2004-2005 when bag charms have been found on the runways of Burberry, Dolce & Gabbana, Marni, Versace, Christian Lacroix, Clements Ribeiro and Luella.

Always stylish, Kate Moss was often snapped with charms dangling off her Hermes Birkin. Even the sometimes stylish (but always a fashionista) Chloe Sevigny has been snapped with some cute charms dangling off her bag.

Each designer has put their own twist on bag charms, Dolce & Gabbana and Versace have hung mini bags off their larger bags; Marni have taken gone down the wooden route with beautiful charms that add the finishing touches to their bags; and Christian Lacroix has taken the trend and run with it, adding bright colours and fun shapes. Even Coach has created some beautiful charms.



Using a bag charm to spice up your bag could take an otherwise boring bag and make it into something that's totally you. Here are some examples:
If you're a girlie girl, find a purse charm that incorporates lace, pearls and maybe a heart charm. If you're more of a rocker girl, look for one that has older looking charms and maybe even a bolt of lightning. If you're athletic, opt for one that's more sporty, maybe with a charm of your favorite sport.

So what are you waiting for? Your bag doesn't have to look like everyone else's, individualized it with a bag charm, a few strings of ribbon, or even an old key ring attached to the zip. It might not be designer (after all most of us can spend hundreds on a small bag charm), but it will be 100% you.


---