Get a Party Hard Driver to drive you home!


Win Free Vouchers!!


| | |
| --- | --- |
| | |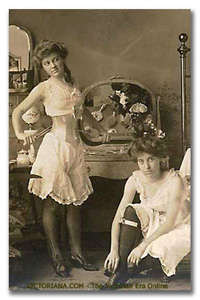 Ladies and Gentleman!The come back of all time! The corset.

The Victorian Era saw the growth of this eternal piece of fashion. It was worn for the same reason it is now, fashion. In keeping with time, corsets have also changed through the years.By Wikipedia definition, "A corset is traditionally a garment worn to mold and shape the torso into a desired shape for aesthetic or medical purposes (either for the duration of wearing it, or with a more lasting effect)."

Corsets have always been a part of women's lives as long as you can remember. Initially it was meant to accentuate a woman's body. Somewhere down the line they became more defining, in the literal sense that they were worn tight so as to gradually define and shape her torso. Or his. Yes its true, corsetry also is a body modification art! Men and women alike train their bodies to what is called the 'Victorian Waist'. Which could be as tiny as the circumference of a basketball! That wasn't the only purpose. Believe it or not, corsets were used to cure ailments. It was believed that by wearing a corset the organs in the body occupied their right spot, hence enhancing health. Now it's a wee bit different. If you look good in a corset, as most women do, you wear one.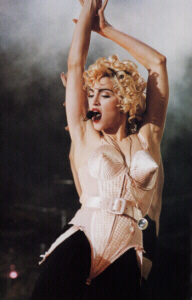 Remember The 80's? Madonna cimmortalised the corset when she wore Jean Paul Gautiers corset! And you knew that the corset was hot when Catherine Zeta-Jones wore a black corseted gown at the Oscars, and Stella McCartney and Gucci included them in their spring fashion collections. Think Nicole Kidman in Moulin Rouge, Catherine Zeta Jones in The Mask of Zoro.

One thing's for sure, you simply can't buy a corset before trying it on for size. Makes sure your corset provides you with comfort and support. Since it's not a free for all size, there are some different classifications of figure types. Figures are shaped in one of three ways. You can be full at the bust and small at the hips or small at the bust and big at the hips. Or you can be average or normal, which means not disproportionately wide in any one place.

Based on this classification, there are three main types of corsets. The normal or average type includes the figures with a difference in measurement between waist and hip of about 10 inches. The hip heavy type increases the difference up to about 15 inches, and the top-heavy type reduces it down to about 6 inches.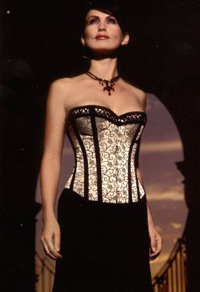 Corsets hit the height of elegance and femininity. They are the one thing that has explored all realms of women's fashion. Lingerie, wedding gowns, blouses, dresses, etc. The site of a woman in a corset will immediately catch your attention. Corsets give fabulous shape to the body. Satin and lace only adds elegance and grace. It gives you a perfect hour glass shape as it has a slimming effect to the torso and enhances all the right assets. The best part is anyone can sport a corset!(Sounds like good news to me.)

Corset-tops

Corsets have adapted themselves over the years to changing fashion demands. You have the regular corset top, which can be worn over well-fitted denims with slinky sandals, slap on a cap n you're good to go! You can even try on a jacket to go with. A skirt, denim or otherwise would look equally neat and perfect if you're in a particularly girlie mood. Made in a variety of materials, they can suit any look. Some of them still have the traditional laces to tie you up, though some just have them for the look. They are now generally zipped up to convenience. Think Lascelles Symons. He's known for his corsets!

The corset dress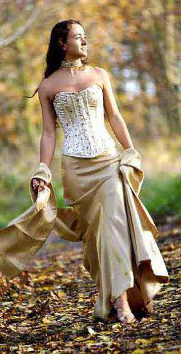 A more wholesome version is the corset dress. This is the most gorgeous outfit ever. Worn by 'Red Carpet' walkers and the likes, it is the perfect outfit for a special somewhere. You get em short and you can wear em long. The short ones would spell more fun compared to the long ones for a more formal affair.

Bombay being the innovative fashion place that it is, has incorporated the very western corset into the very traditional 'ghagra'. Where the choli is now a well fitted corset-top with a dupatta to match even. And the best part is that it really looks hot!

And then there is the tease.
Lingerie.
Corset style lingerie is very popular. Among the ladies and the men of course.

Now that you know, whatever the style, the corset is the statement this season!
---