Get a Party Hard Driver to drive you home!


Win Free Vouchers!!


| | |
| --- | --- |
| | |

Author: Francesca Mascarenhas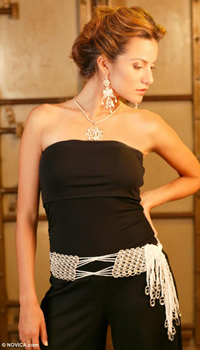 Fashion fads go in and out of style with the advent of every season, Polka Dots 'Spring' into style just as fast as Boat Necks may 'Fall' out. And living in the most trendiest city on this side of the globe allows us to dress pretty and stay stylish with various Style Icons walking amongst us.

Sometimes its loose, sometimes its tight, sometimes its layers and sometimes it is as plain as Black and White. So its easy to be swayed by the latest styles and lose your individuality. Here are a few points to help you look your best :

Whatever your priorities in life maybe, being stylish should be fundamental. Style is not copying the latest trends but has more to do with bringing out your individuality and lifestyle according to your body size and of course your budget.

Choose colours that complement your skin and either hide or emphasize your waistline according to your bodytype. If you think you're a little on the healthier side of life don't be fooled to think that you can only wear loose and ill fitted clothes! Tops that are slightly longer can be worn over jeans or trousers. Use broad belts to fix around your hips which are avilable in plenty on the streets of Hill Road and Linking Road at great bargains. These broad sized-belts allow you to breathe easy wiothout having to worry about where that excess flesh may be sticking out from.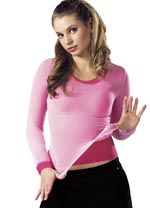 If you feel you're a little bulky on top, shrugs are very convenient, and look pretty for every occassion. Available in lace and crochet, in self colours and prints, embellished with sequins and beads. And hence can be worn out to a fancy dinner or just to attend those boring lectures or for your midnight cuppa!

Those of you who sport the anorexic look, layers will allow you to look a little more healthy if not just right. Match pastel shades with earthy colours and i'm sure the look will be exactly what you want- new, different and full of spunk... I'm not entirely sure what that last term stands for, but i hear its what every young thing wants these days!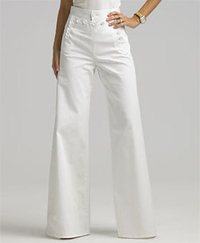 You think you have the perfect torso, then wear something thats short enough to show off your abs, tshirts that end on your mid riff, or jackets that are slim fitted and short help you emphasize your sexy torso better than any choli ever has.

The taller lot of you take pride in wearing fitted pants upto your knees and show off your slender legs, while the not so tall ones, stick to your slim fits which are ankle length as they make you look taller and definitely more slim...

So don't bother about what they're wearing on screen or on the ramp, just look in the mirror and you'll know what, how and when... like the saying goes...Stay Stylish!


---