Get a Party Hard Driver to drive you home!


Win Free Vouchers!!


| | |
| --- | --- |
| | |

Author: Francesca Mascarenhas

Siddhu to me, a hottie to some and irresistable to most! This talented young singer stroke actor, will sweep you off your feet with his charm and suave. If you know Siddharth you would definitely want to be the girl next door!


This 'Bandra Boy' better known as one of the members of the popularly known Band of Boys (you know those hunks you really cant get enough of) who have been sizzling around the country leaving audiences craving for more! They hit the charts with 'Meri Neend' in 2002 and they're stronger than ever with their latest single 'Nain Katari'. But hey i'm sure you already knew that...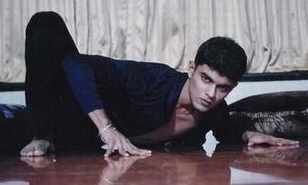 Let's see if I can fill you in on some rather interesting details that you couldn't possibly know about Siddharth! Hailing from a family of musicians, becoming one seems almost inevitable but would you believe that he was actually studying to become a lawyer. And luckily for us he changed his mind just in time. However singing was not in his agenda till a few years ago. Though the performing arts run through his blood till date, while in college he rocked stages across campuses with his slick moves, also having taught dance to many. After which he tried to get in (but didnt) to the National School of Drama to persue acting, since he was and still is very passionate about theatre.

Like most he went through those 'modelling' - 'audition' days and thats how he got his big break when he became a part of the Band of Boys! Here is where all those hours of training in classical singing and piano pays off, for which he has only his family to thank. He recalls how music was like a religion and practice was sacred. Though not always enjoyable he's glad he stuck to it!













Can you guess which one is Siddhu, he's the adorable little one on the left of your screen, playing fancy dress with his mum and sister! I think he looks absolutely adorable...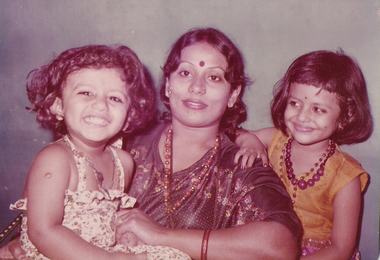 2 years ago the Band of Boys landed themselves a movie deal (who needs to win the 'Miss India' to do so) and Siddharth got to have his first On-Screen Kiss in "Kiss kis ko" But did you guys know that they did the music for the film themselves... Kudos to you boys!

So whats next for this artist, after winning the hearts of so many, is he just basking in the sunlight? Definitely not, when asked what comes after dancing, acting and singing we find out that his love for cinema runs deeper! And aspires to be a director someday! He enjoys movies directed by Steven Speilberg who he holds with the highest regard, he enjoys his exquisite taste and aspires to be like the Super Specialist.

SIDDHARTH & BOMBAY

5 THINGS HE WOULD CHANGE ABOUT BOMBAY

1. Public Transport: he would get rid of the fiat and probably like to have the colours of the new cabs in orange, white and green. (Hey why not!)

2. 24hr City: where shopping, food, gaming facilities etc were available night and day.

3. Dictatorship: its a long explanation , but he feels inorder for us all to be in check and not get ahead of ourselves we are better off being told what to do!

4. Roads: wider better roads.

5. Noise pollution: one solution, ban all the vehicles from having horns, it would take getting used to but it will help drastically.

6. Sports: making sports facilities readily available to all.


5 THINGS HE LOVES ABOUT BOMBAY

1. People: they are friendly, talented, energetic individuals who keep the Indian spirit alive in everyone inspiring healthy competion.

2. Food: Bademiyan (colaba) and Rajput (mahim). Seafood in Bombay is the best after Goa.

3. Girls: the modern women being so much more liberated, acceptable to change.(Wink!)

4.Beaches: having access to 3 beautiful beaches in Bombay is a blessing! And Thank Yu for cleaning up Juhu Beach!

5.Queen's necklace: especially the view of marine drive from Malabar Hill.


FAVOURITE PLACES IN BOMBAY

1. For that Special First Date:
On the steps of Mount Mary with Pizza from smokin Joes!

2. For Dinner:
Dynasty

3. Clubbing:
Polyesthers and Lobby Bar

4. Boys Night Out:
Hawaiian Shack

5. For a Quiet Coffee:
Just around the Corner or Candies


IDEAL WEEKEND GETAWAY
Goa

IDEA OF FUN
Having all my ex girlfriends meet in the same place, I'd probably not turn up but i'm sure it will be loads of fun!

DO YOU BELIEVE IN THE 'LADIES FIRST' ATTITUDE AND WHY?
Definitely , coz I like to see them go!

PERFECT PICNIC RECIPE
A girl of a foreign language who can't speak anything that i can understand, Beer, and maybe some chocolate! I'd love to see her indulge! With the beach in the background and a hammock carrying us...

Now that you guys know where he likes to go and what he likes to do, read on to know what he's wishing for...

SIDDHARTH'S WISHLIST

1. Wings
2. A house in Goa
3. To own a Restaurant
4. To see snow in Bombay
5. Wealthy enough to make a difference by helping the less fortunate
6. To visit '6 flags' in the U.S. once every year
7. To establish contact with the outside living galaxy that runs parallel to us


MOTTO

To live for others first and then for yourself!So it is more that apparent that Siddhu has a big......Heart!

A few years ago if you knew Siddharth, he was like this wild cat always on the prowl (but i mean that in the sweetest possible way), a party animal who was larger than life! Living life for today like most of us, however 'a near death experience' if I may call it that, when he escaped from a car accident unharmed, changed his perspective on life! Yea the responsibility kicked in! Still the jovial boy we all admire, Humble at heart and naughty by nature!

Like many other able bodied male, he too is a fitness freak and wont last an entire week without working-out. He's not the shopping kind and his one bit of advice to all you men is not to chemically treat your hair , coz it WILL fall out. Stay focused in life as your mind power is your biggest strength.

His family is his world and he's grateful they taught him what humility is all about! Live and learn...
---