Get a Party Hard Driver to drive you home!


Win Free Vouchers!!


| | |
| --- | --- |
| | |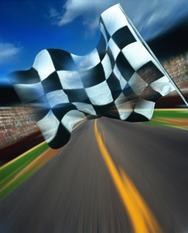 Ready, Steady… Go!. With the F1 season already underway fans all over the world have tuned in to see "Fernando Alonso" of Renault take lead on the drivers list while world champion "Michael Schumacher" following a close second. With the excitement reaching its peak, chances are your twenty one inch box won't get you into the action. But don't worry, there's hope. There are a lot of "pit stops" in Mumbai which make sure your enjoy every bit of the action. With the races being televised on 10X12 feet giant screens 'live', along with an over enthusiastic crowd and without mention, alcohol, it is a perfect setting to soak in all the fun. Not only are these places a great way to enjoy but also offer a lot of other opportunities apart from making some new friends. They have F1 fan clubs. Registrants get membership cards, team T-shirts, caps ad F1 magazines.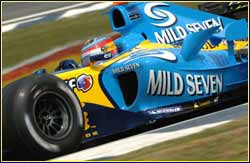 Some of the most popular PIT STOPS are:
•Rodas Ecotal, Powai
•Not Just Jazz By The Bay, Marine Drive
•Bay View Bar, The Hilton, Nariman Point
•Sports Bar, Lower Parel & Colaba
•Karma Lounge, Opera House
•A Bar, Renaissance Hotel, Powai

With the growing enthusiasm for this sport in India, especially in the metros, special thanks to Mr. Narain Karthikeyan, it has been drawing in the youth with an increasing rate. "Rodas Ecotal",Powai is just one of the city pubs that have begun to leverage on the craze for Formula One. In fact, it even has a club for F1 fans and it gives the members a chance to support which ever team they like. Generally the three teams which get the most support are Renault, Ferrari & McLaren-Mercedes. At the same time if your team wins you get a cool 30% discount till the next race. Now that's good.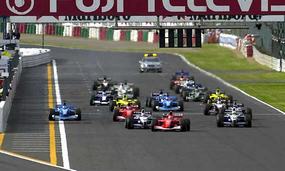 Race day is seeing an increasing number of restaurants and pubs luring in F1 crazy crowds with a special something on offer. This has really seen these places pick up business and make sure that the customer remains satisfied. But F1 in Bombay is not just about business. It's about a community that's growing leaps and bounds. Places like "The Hilton Towers", Nariman Point, are places, where the big boys play. People like "Dilip De", Business man and art collector. They can be considered the "serious fans", who discuss every move, backed by a studied knowledge of the sport.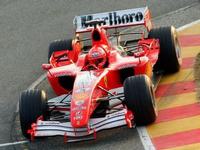 In recent years Formula 1 has seen an increase in the number of female fans. Ok ladies, we know the drivers are good looking, so what. This has not only added to the already large fan base but also triggered an increase in Formula 1 merchandise. For F1 lovers all over, with new circuits like Malaysia, Bahrain and China, not only has this added a new dimension to the sport but also made it more accessible.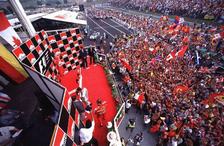 With the increase in the fan's to the sport it surely has made sure that its appeal won't die out. Formula 1 is just not a passion but has become a religion, the teams and players get worshiped like Gods and people are ready to pay up big bucks to ensure they stay in the drivers seat. So with India all set to get its own F1 circuit in Hyderabad by 2011 (hope we do), you make sure you don't miss out on the action. Till then buckle up and zoom on!
---