Get a Party Hard Driver to drive you home!


Win Free Vouchers!!


| | |
| --- | --- |
| | |

Author: Francesca Mascarenhas
Source: www.datadubai.com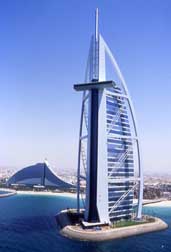 Dubai- dramatic, daring, delightful, down right amazing… popularly known as the land of the desert has a lot more to offer than its sultry sand dunes and rising temperatures. Definitely difficult to get into, well not quite, I guess only acquiring a visa can be irksome at times you know with the offices and paperwork and queues and signatures and insolent authorities! But hey, once you arrive it makes it all worthwhile.

Dubai the city that never sleeps sounds quite similar to our very own Bombay city…that may soon be losing that tag line (city that never sleeps). But lets hope our dynamic people with their vibrancy and exuberance can keep the party going all night long!

But enough about Bombay, let me refresh your memory with a few facts about Dubai…

Originally a small fishing settlement, Dubai was taken over in the 1830s by a tribe led by the Maktoum family, which still rules the emirate today. So began a trading empire based on gold, silver, pearls and spices. A fusion of Arab, Persian and Indian flair established Dubai's business acumen.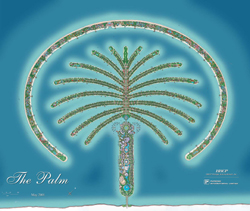 There is perhaps no better place to delve into Dubai's history than in the museum housed beneath the 180-year-old Al Fahidi Fort in Bur Dubai. Here the old is replicated using new technology.

While much of the traditional way of life in Dubai has disappeared in the shiny reflection of the glass and glitz of five star hotels and commercial offices, and has been devoured by modern highways, bridges and underpasses, the essence of Arabia remains in busy side streets, along the creek, and in the desert which blows at Dubai's backdoor.

The city is divided by Dubai Creek. Consequently the most interesting and direct way to travel from Bur Dubai to Deira on the north bank is by abra water taxi, a traditional form of transport used by locals to go about their business; and by tourists to access the spice and gold souks, and the myriad shops selling textiles and electrical goods in the Shindagha quarter.

Visitors stepping off a boat on the waterfront at Deira should make a point of looking at the dhows waiting to be loaded with goods bound for neighboring countries. The piles of unattended cargo on the dockside illustrate the underlying honesty of Dubai society. The dhow owners do not begin loading the boat until every item to be carried has arrived on the wharf. This can often take several weeks. In the meantime, the unpacked cargo stays where it is. But no one touches it. Crime here is the lowest in the world.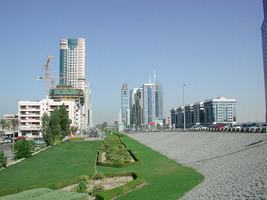 Five star hotels in the city are recording high occupancy rates. Hoteliers are keen that perceptions about Dubai do not suffer from negativity associated with some other Islamic countries in the Middle East.

Dubai, city of merchants, cultural crossroads, second largest of the seven United Arab Emirates. Wedged between Europe and Asia, buttressed by Africa, Dubai's encouraging tax regimes, state-of-the-art telecommunications and sympathetic business environment have produced a country that is building energetically on the advantages which location, centuries-old trading savvy and oil wealth have given it.

Dubai is a clean, safe country with great shopping, a good climate for most of the year and lots to do for those who want to be active.

There are magnificently-manicured, lush and green golf courses. The Irish Village at the Dubai Tennis Centre. Red telephone boxes which once brightened the British streetscape have found a home in Dubai.

The world's richest horse race, Dubai World Cup, draws the best thoroughbred horses from America, Europe, Australia and Asia and races them at the Nad Al Sheba course alongside the UAE's best.

Visitors can enjoy all the international pursuits - golf, watersports, horse racing, polo and nightlife. Plus there's the attraction of the desert itself, with the opportunity to be part of an Arabian adventure.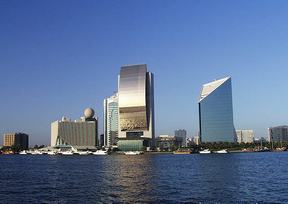 But it's not just horses that move quickly in Dubai. The cars hurtling past the Holiday Inn Crowne Plaza, on the road to the exclusive Jumeira residential area, and beyond to Abu Dhabi, include a high proportion of current model Mercedes Benz and Toyota Land Cruisers. These rich men's cars should not be taken as evidence that Dubai is frittering away its oil wealth on expensive toys. The oil is due to run out soon but Dubai long ago began the task of diversifying its economy to soften the impact of diminishing oil revenues on future generations.

This place has great potential, both as a holiday destination in its own right, and as a stopover on the way to Europe. It's a totally different experience to Asia with a different culture, different dress, different cuisine plus the mystique of the desert.

I was lucky to escape from work for a few days and visit this spectacular city. Primarily there to attend the wedding of my closest friend who has now adopted Dubai as her new home, I was able to tour around the city, taking in the sights by day and by night. My first walk on the beach made me feel like I was back home on marine drive the only difference being the clear sky and clean air. The shopping malls gave me reason to wake up early every morning. My last visit to Dubai allowed me only a day to shop and hence I wasn't able to do justice to any of the malls. So this time there was no stopping me, the huge spaces dedicated to happy shoppers is exactly what Bombay lacks. It really is such a pleasure to find everything you could possibly need (er…with respect to material things) under one roof. The largest mall being The Mall of the Emirates has a special attraction- 'Ski Dubai' which is a large glass enclosed area filled with snow and a ski lift where you can hire a pair of skis and head for the slopes. Can you imagine- ski in Dubai!

The food I tasted was simply scrumptious, Chinese was delicious and not quite different from what is known to us, SriLankan cuisine was also good but not as spicy as they do it in SriLanka, the Shawarma so tasty that it left you longing for more and the desert is in a league of its own. If it wasn't for those extensive walks around and up and down those malls I would have put on many an unflattering kilo or two..

The one and only disappointing experience in Dubai was this one time when we went to this Irish Pub known as Waxy O Conner's or Waxy's
for those of you who've been there or have heard of it will know that it is predominantly run by the Whites.(I use this term Not meaning to hurt the sentiments of anyone.) So this one Wednesday night not too late, after we finished a lovely dinner we headed over only to be turned down at the door. The alarming thing about it was they gave us no reason why they wouldn't let us in and after we insisted on an explanation this big white bouncer walked into the pub and returned to tell us we needed reservations. I learnt only after talking to a few of my friends who live there that they welcome white people and off late had become very stingy with the locals there. Well too bad I thought- was their loss!

With barbeques by the beach, karaoke by night, calamari and live bands, I had a super time. New acquaintances and new friendships that will always have a special niche in my heart. Whether it's the Molten chocolate or KFC, Dubai will always be special to me!
---