Get a Party Hard Driver to drive you home!


Win Free Vouchers!!


| | |
| --- | --- |
| | |

Author: Francesca Mascarenhas



Its the beginning of the party season, and Best of Bombay wants to make sure that your guests never get thirsty or bored… so to liven things up all you have to do is play these exciting party games..


There are some things that you never grow out of and you can never be too old to play games. Life to me is a game of cards, sometimes you get a winning hand and sometimes you don't, and when you don't the best thing for you to do is to have a party, and what better place than your own house… and to take away the pressures of Entertaining here are a few games to 'get your party started' Cheers!

1. "i have never..."
player 1 : "I have never..."
Insert a statement - it can be true or false! All other players who have(done the latter part of the sentence), drink. All the players that haven't don't drink. Move on to player two. The naughtier the players, the drunker and more indiscreet they will become!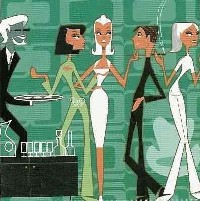 2. drink or dare
Instead of truth or dare, you have to drink a set amount if you don't accept the dare!

3. adult twister
Always goes down well I find! Whoever falls over has to drink three fingers of their drink.

4. spin the bottle
Who ever the bottle points to has to drink.

5. hat and chocolate
Remember the game? You probably played it as a child. You need a bar of chocolate, a knife, a fork, gloves, a hat, a scarf and a single die. If you roll a six you have to put on hat, gloves, scarf pick up the knife and fork and start to cut up the chocolate, whilst everyone carries on rolling. The object is to eat as much chocolate, a piece at a time before someone else rolls a six! But if you roll a two you have to drink two fingers of your drink!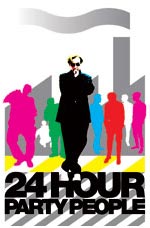 6. "fizz buzz"
In a circle, count as far as you can, replacing each 5 with "fizz" and each number divisible by 3 with "buzz". For example, 1, 2, buzz, 4, fizz, buzz, 7, 8, buzz, fizz, 11, buzz, etc. Remember, numbers such as thirty have both properties and are therefore "fizz buzzes". Happy counting!

Hey write in to me n let me know how successful these games were, if you'd like to see your pictures uploaded send me the best shots of your houseparty to feedback@bestofbombay.com

---