Get a Party Hard Driver to drive you home!


Win Free Vouchers!!


| | |
| --- | --- |
| | |

Author: Francesca Mascarenhas

RJs, VJs, DJs – 19 by the dozen, with Music being their common thread. Like a breath of fresh air that lingers on, Music is something that unites all people everywhere; be it the tunes of a cheap radio or from a DJ's spin table; the sounds of a busy street or the cries of a new born child; the sound of metallic union or the sound of the ocean or the whistling of air; Music remains undefined!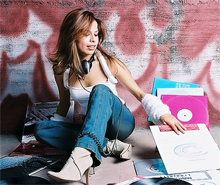 A few years ago it was rather rare to have a female DJ, and for someone still learning the ropes that made it pretty difficult. There were many such chicks who tried their hand at DJ-ing but sadly dropped out at the sign of a struggle. In this week's PEOPLE SPEAK I've interviewed a very special lady, who is so unique and rare, just like a pearl in an oyster shell (couldn't help myself with that cliché). DJ Pearl's distinctive choice of music gives her an edge over the others. While not new to the party scene, she started spinning only a couple of years ago. And like any one of us she was an avid clubber and enjoyed dancing the nights away.

When Pearl started off she played Lounge music, having learnt from a Lounge DJ in Amsterdam. She also tried her hand at Hip Hop, Psychedelic Trance and more progressive tunes. But her love for those styles was not as great as her dedication to 'House', and it was this passion for House Music that ultimately differentiated her from the rest of the pack. She enjoys dancing to it as much as she loves playing it. For her 'House' brings people together and inspires a feeling that we're all One. And no other genre of music can do that as well. When she starts playing she blends in with the music allowing people to connect with these soulful tunes. Happy faces inspire her music and being a source of that happiness is immensely satisfying. House music with its rich history is very fascinating; it originated with the death of disco and has flourished ever since.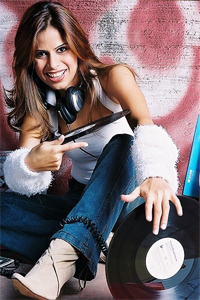 With a family background canvassed in art, Pearl too shares a love for the same. It is her music that inspires her painting and allows her to express her creativity. She loves traveling and ironically, feels very unsettled at the thought of settling down. Though she's been based in Bombay for a few years now, she's been traveling around since she was a little girl. Bombay to her is a feeling that can't be explained in words, and she knows it is dear to her because she misses the noise, the people and their friendly ways when in London, Amsterdam or any other corner of the globe. Like any true Bombayite she loves the food (vegetarian by choice) and the hurried pace of life, and true to character of most Bombayites, she also enjoys the occasional weekend getaways. The serenity that the ocean offers has become so dear to her that she insists on living by the water front wherever she may be.

So what's in store for the future? DJ Pearl wants to bring international sounds into the country and is one of the people behind 'Submerge' that brings international DJs down every month. She is also keen on opening a club in Bombay where there would also be an in-house record store to keep the vinyl alive. And like any committed artist she plans to continue well after getting married, keeping all options open. Though styles may change, her versatility will take her to different genres. Even now her music has a lot of funky and progressive tunes; making each gig she plays different, and more riveting. We Dig the First Lady of Indian House.
---