Get a Party Hard Driver to drive you home!


Win Free Vouchers!!


| | |
| --- | --- |
| | |

Author: Arjun Siva and Francesca Mascarenhas
Source: Playboy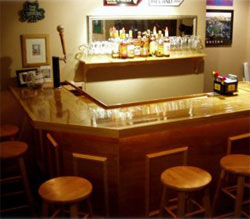 How often have we thought to ourselves about how our own house could be a hip spot to party hard? So what makes a nightclub stand apart from your own house? Alot I'm sure, but it beats having to pay that large amount to those annoying bouncers dressed in black from head to toe. Drinks don't cost Rs. 250/- a pop. You don't have to elbow your way to the bar and stand in a queue to use the bathroom. (Well, not always.) To have your own rocking party at home, you need a good music system, good music, good food and of course a well stocked bar. This is where we step in. This week Best of Bombay brings to you all you need to know about : How to Start a Home Bar. A first of a series- we hope!

We start with the most essential part of a bar, the liquids.

ALCOHOL

What you will generally need is a bottle each of these:

Rum – Not too much of a choice in Bombay. But you can take your pick from Bacardi, Bacardi Reserva and Old Monk.

Vodka – We have a large choice of brands in India. Take your pick according to what your budget allows.

Gin – This is an essential, as it will be used for the all time favourite martinis and the classic Gin & Tonic.

Whiskey – In every group of friends, there are
bound to be the whiskey drinkers. A good Indian Whiskey should do the trick. A bottle of Scotch and the ever-important Jack Daniels may be worth the investment.

Vermouth - Vermouth is a fortified wine aperitif, normally infused, macerated or distilled with herbs, spices, alcohol, and a blend of other ingredients. There are various brands of Vermouth produced in Italy and France. Vermouth is what is mixed with Gin to make the classic martini. If you have trouble finding Vermouth anywhere, you could try buying a pre-mixed bottle of Martini. All you have to do is shake it with ice, and you're ready to go.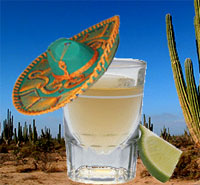 Tequila – Not too many people in India like to sip their Tequila, so any brand should do for the slammers. Blanco and Jose Cuervo are the most common.

Red & White Wine – If you prefer White wine, or are new to wine drinking, I recommend a Chenin Blanc, as it is a bit sweet and a good wine to begin wine drinking with. If you already have a favourite, or know what your guests may like, go ahead and choose what you want.

Beer – Stock up on beer only a day before a party, unless you have fridge space to spare. Remember not to take it out of the fridge unless you are going to consume it immediately.
*PLEASE NOTE The constant chilling and warming messes with the taste of the beer.

There will also be times when your normal bar supply will be expanded for mass drinking, like if you are hosting a big celebration, new year party or something like that. In such cases, this is the general slide rule. A full bottle (as opposed to quarters and halves) can give you 12.5 large (60 ml) drinks or 25 small (30 ml) drinks. At a dinner party or quiet get together, count on 2 to 4 drinks per person. For a big celebration like a bachelor party, count on 4 to 6 drinks per person.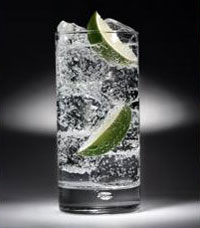 LIQUEURS
A lot of people forget the importance of Liqueurs while setting up a bar at home. The fact of the matter is that without a good stock of liqueurs, the kind of cocktails you can serve at a party is very limited.

Orange Liqueurs: There are many different kinds of liqueurs flavoured with orange. They are often lumped together under the name Triple Sec, but they include items such as Grand Marnier, Cointreau, and, yes, even basic Triple Sec. You should be able to buy this at any decent liquor store. A bottle of Bols Triple Sec should set you back by about Rs. 1400/-

Blue Curacao Blue Curacao is a sweet blue liqueur, distilled and flavoured from the dried peel of bitter oranges. Blue Curacao is often used to induce colour into cocktails and other mixed drinks. It is used in the Blue Lagoon and the Flaming Lamborghini. A bottle should cost you Rs.1400/-

Irish Cream: Irish Cream is a unique Irish spirit made from a mix of cream, sugar, cocoa and the finest Irish spirits. Each bottle of Irish Cream is 50% fresh cream, combined with triple distilled Irish whiskey. A bottle of Baileys would cost Rs. 1400/-

Kahlua Coffee Liqueur: Kahlua is a rich, dark brown coffee liqueur made from the finest Mexican coffee, with fine cane spirits and a hint of vanilla. It also contains sugar, corn syrup and vodka, and has a thicker body than most other alcoholic beverages.

Schnapps: The most popular is of course Peach Schnapps. You could also pick up a bottle of Melon Schnapps (Midori), which isn't too easily available. Archers Peach Schnapps would set you back by Rs. 465/-

Sambucca: Sambucca is an anise (saunf) -flavoured liqueur, produced by the infusion of witch elder bush and liquorice, sweetened with sugar and enhanced with a secret combination of herbs and spices. A miniature would cost you Rs. 150 – 160/-

The liquor for a well equipped home bar shouldn't cost you more than 10,000 – 12,000, depending on what liquor brands you buy.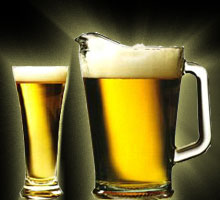 A host may commence many things, he may finish few. But every host at his home-bar learns that one thing that always gets finished is the alcohol. For big blowouts and holiday parties, fill in your stock well in advance. Don't get caught scrounging for replacements at the eleventh hour.

Maintaining a home bar is important, remember, the key is to keep it simple. The liqueurs mentioned above are not an essential, because we know that parties can do pretty well with just beer, vodka shots and nothing else. If you do decide to have a well stocked bar, then these would be ideal liqueurs to have, as they are most used in cocktails and are also relatively easily available.

Stay tuned to find out what else you would require to have a well equipped bar.

And remember don't DRINK AND DRIVE!
---